You can go ALL IN and demonstrate your passion and commitment for community health with a signature gift to the ALL IN Campaign.
Your investment directly impacts our patients and allows you to receive corporate naming recognition through the giving wall, featured prominently in the new Valleywise Health Medical Center.
Make your gift by December 31st to be recognized on the wall.
Companies with 250+ employees are considered large corporations and companies with less than 250 employees are considered medium and small businesses.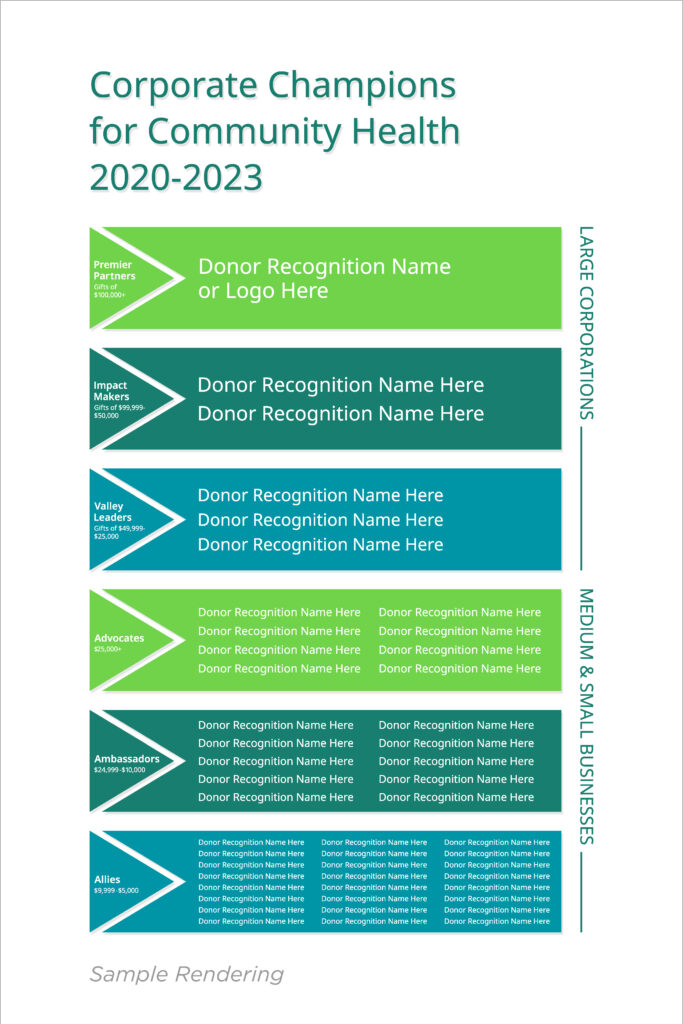 Click below to invest in Valleywise Health today!