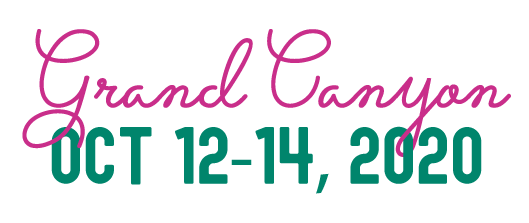 In October 2020, K2 Adventure Travel and members of the Valleywise Health Foundation will lead a team of burn survivors, medical professionals and donors on a rim to river hike of the Grand Canyon. We will raise awareness of all that burn survivors can accomplish and the life-changing work done at the Arizona Burn Center – Valleywise Health. More than fundraising for a new Burn Survivorship Center and a climb, this is about showing our survivors AND community that anything is possible when we rise together.
Hikers will be going in cars in small groups, no bus. All hikers will start at 5am on the Bright Angel trail and will be accompanied by 5 K2 Adventure Travel guides, including the two owners of the company, Kristen and Kevin from K2.
The total mileage is 16 miles, 8 miles each way. The hike typically takes about 8-10 hours.
No, meals are not included. You will be responsible for all meals, snacks etc. The only meal included is breakfast on day 3, Oct. 14th. There will be a 9a team breakfast before we head back to Phoenix.
All hotel accommodations, double occupancy, all meals as listed in the itinerary, professional guide with Wilderness First Responder certificate, Grand Canyon National Park fees.
If you are a burn survivor or part of the medical team going on the trip, you are not required to fundraise, but we strongly support it! If you are not a burn survivor or part of the medical team going to the Grand Canyon, you are required to raise $2,500 to go toward the new Arizona Burn Center.
To submit information to build your fundraising page, please go to this link to send in a headshot or video, as well as a personal message as to why you would like to fundraise for this event. Geoff Anderla from the Foundation will put together a personal fundraising page for you through Give Lively. Once the page is live, you will be sent the link to your page. You can share the link to your page with family and friends or post it on social media. All donations that come through this personal fundraising page will go straight to Valleywise Health Foundation and the Courage Rising Grand Canyon event.
We encourage climbers to create new personal fundraising pages for the Grand Canyon journey because it is a separate event. If you already have a page for Kilimanjaro, we ask you also submit information to build one for the Grand Canyon.
On October 12-14, 2020, a group of hikers and burn survivors will take on the south rim of the Grand Canyon. We will be taking the Bright Angel trail down to the Colorado River and out, approximately 8.5 miles and 5,000 feet in elevation change.
As the COVID-19 pandemic continues to develop, we have taken the necessary precautions to ensure our team is safe. We will drive up separately and remain socially distanced as we hike. For more information on our itinerary, select the resources below.
Whether you're headed to the Grand Canyon, Kilimanjaro or just want to stay active, join us on our Team Hikes. Our small team hikes will be socially distanced due to the COVID-19 pandemic.
Follow us on social media to stay up to date!