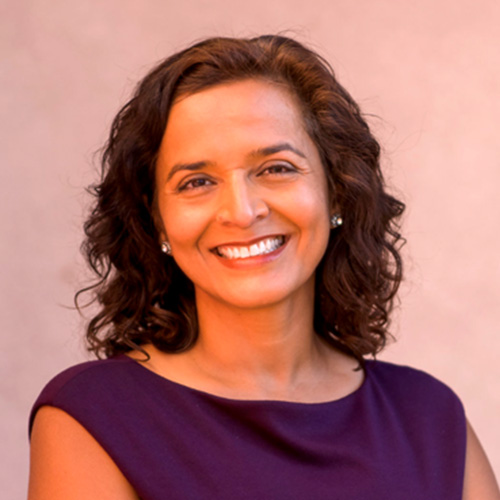 Healthcare Professional – CSRA, Inc.
Hiral is an Emergency Medicine physician by trade, having completed her residency at the University of Michigan Medical Center and serving as Chief Resident.  In 1996, she and her husband moved west to Arizona.  For several years, Hiral staffed some of the busiest emergency departments in Phoenix and Glendale, including time spent in the Valleywise Health ED.  As a result, she developed a deep appreciation for the critical resource Valleywise Health is to the county and the remarkable role it plays for the grateful residents it serves.  Eventually, Hiral chose to take a leave from clinical medicine and for the past eight years she has put forth her passions for medical science and cancer research through her work with the Health Sector of CSRA, a company based in VA that works with organizations such as the Susan G. Komen Foundation and the Department of Defense's CDMRP.  Hiral's role there is as a facilitator in the process of developing a yearly vision for funding for these various organizations and then vetting and securing the most optimal research to fulfill that vision.
Outside of her professional commitments, Hiral has been an active member of her school district's parent-teacher organizations throughout the years.  She is the lead organizer of the first TEDx event in the West Valley with the theme "Act Today, Change Tomorrow." Hiral also serves on the board of the Guerrant Foundation, a non-profit organization that focuses on microlending programs serving women in third-world countries.
After growing up and attending medical school in Ohio, both Hiral and her husband completed their residencies in Michigan and relocated to Arizona to work, start their family, and enjoy the copious sunshine. Two decades later, they can say with pride and gratitude that they have two daughters in college, a son in high school, and three adorable, poorly-behaved dogs.
As a member of the Valleywise Health Board, Hiral seeks to give back to the city of Phoenix by supporting this invaluable health institution and further serving the communities she cared for in her capacity as a physician.