Making this a memorable holiday season for our refugee families.
The Holiday Angel Project is a donation drive for newly arrived refugee mothers organized by the Refugee Health Services at Valleywise Health. We are calling for donations from kind-hearted community members to help support refugee families.
Our goal is to serve 500 refugee individuals and families in Maricopa County.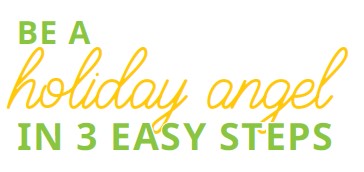 A $25 donation provides a gift card for families to purchase household and personal items, including bedding, blankets, socks and hygiene products. Make a donation below!
2. Purchase items off of our Amazon Wishlist
Items in our Amazon wishlist include COVID-19 supplies, masks, gloves and baby wipes. Shop the Amazon Wishlist and make a contribution, big or small.
3. Share your support of the Holiday Angel Project on social media!
Use the hashtag #HolidayAngelProject and tag Valleywise Health and Valleywise Health Foundation.
For more information, contact Melissa DiCesare.