Arizona Burn Center –
Valleywise Health
The Arizona Burn Center – Valleywise Health is among the largest and best academic burn centers in the nation and Arizona's nationally verified adult and pediatric burn center serving the entire Southwest. For decades, the renowned leader in innovation, research and world-class clinical care has existed and excelled in a confined disjointed space – not designed for the unique needs of our vast number of burn and wound care patients. Our new facility space is planned, yet our vision for world-class wellness and survivorship care calls for more…
Together, we can change the lives and futures of burn survivors throughout the region.
In 2008, Stephanie and Christian's lives changed forever when a small plane crashed and exploded on impact in the Arizona desert. Over the next four months, their lives and future were in the hands of medical experts at the Arizona Burn Center – Valleywise Health.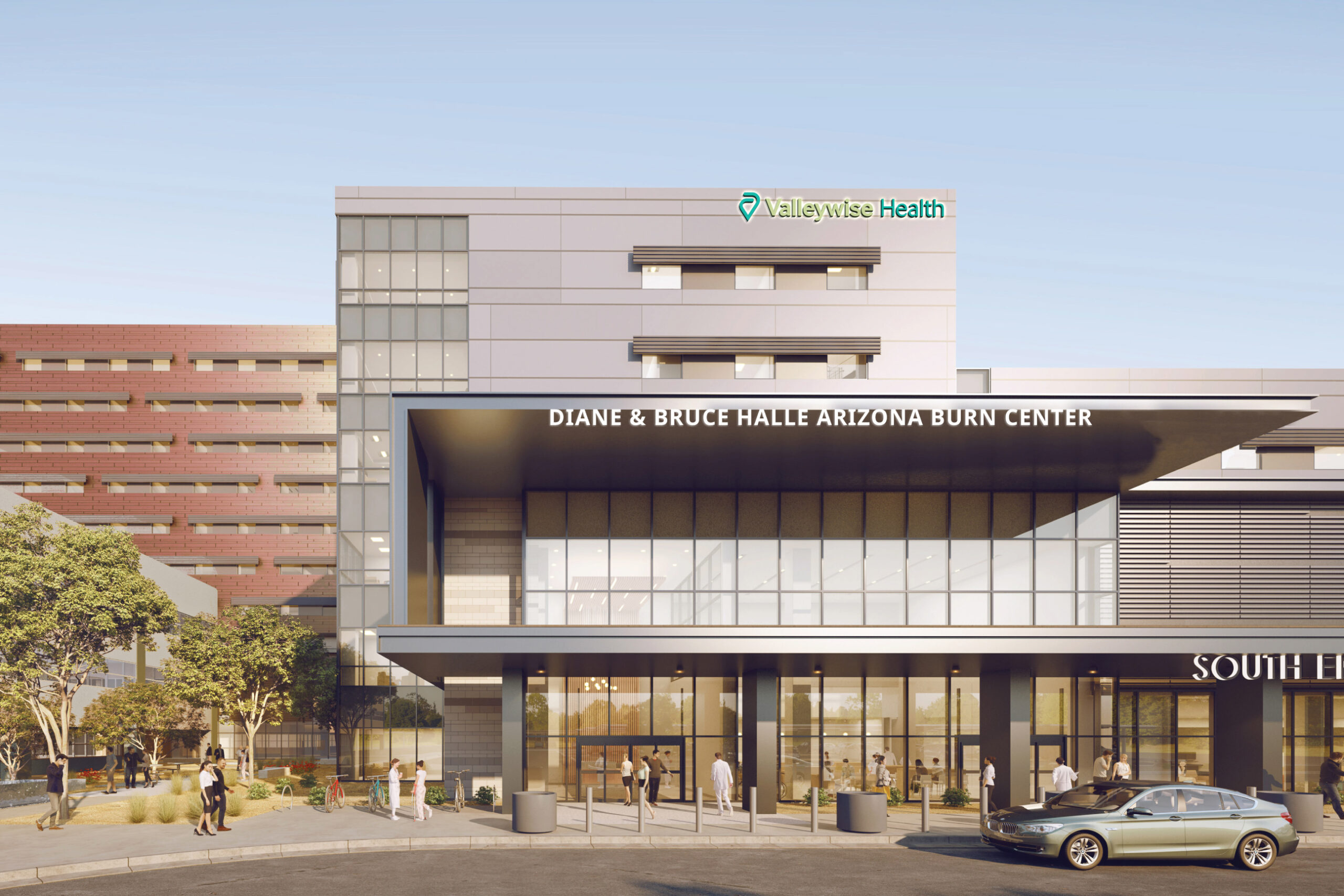 The Arizona Burn Center team had the luxury of designing the new facility from both the patient's and clinician's perspective, allowing us to bring the functions and features of world-class burn care into one location. Your gifts will support the innovative programs, equipment and technology to fulfill that bold vision.
Your Gift Today Impacts Tomorrow
For decades, this internationally renowned jewel for innovation, research and world-class clinical care has excelled in space not designed for the unique needs of its patients. New facilities are planned and underway through Prop 480 funding. With the Valley ALL IN, we will equip it with best-in-class programing, equipment and technology.
For more information on how to support Burn Survivorship Care, contact Katie Jensen at the link below.