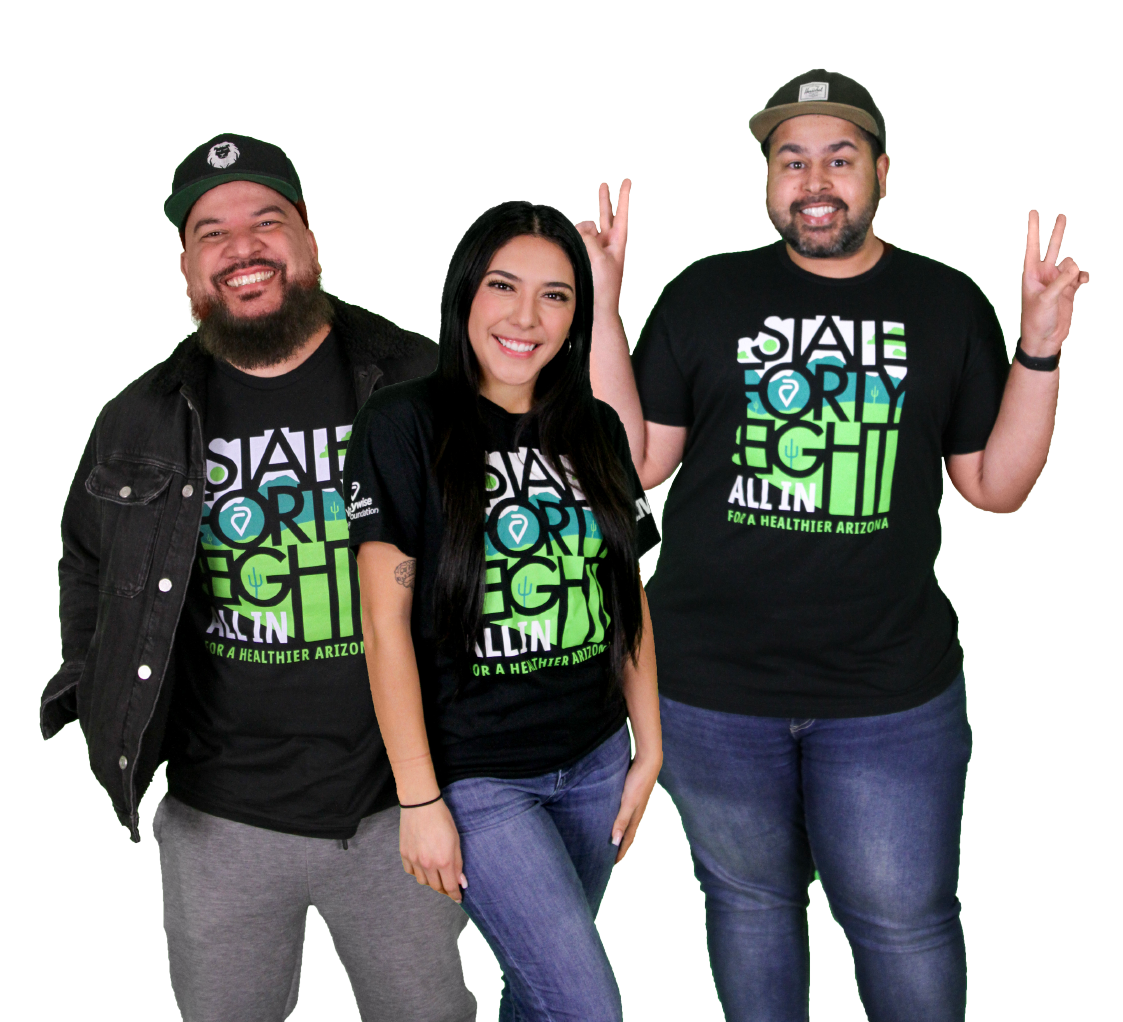 Partner with Valleywise Health Foundation and LIVE 101.5 on December 15 for a day of giving!
Pledge your support to Valleywise Health, helping provide Exceptional Care, Without Exception, Every Patient, Every Time.
Make a monthly pledge of $25 and receive a Valleywise Health Foundation x LIVE 101.5 State Forty Eight shirt
Tune in to hear inspiring patient and healthcare hero stories to LIVE 101.5!

Sponsor our power hour, lunch hour or work day hours! Contact Marina Sandoval for more information about sponsorship opportunities.
Follow us on social media and invite your family, friends and colleagues to call in and show their support on December 15!
Interested in making your donation go a bit further? You or your business can double the impact with every call.
Sign up for a two-hour volunteer opportunity!