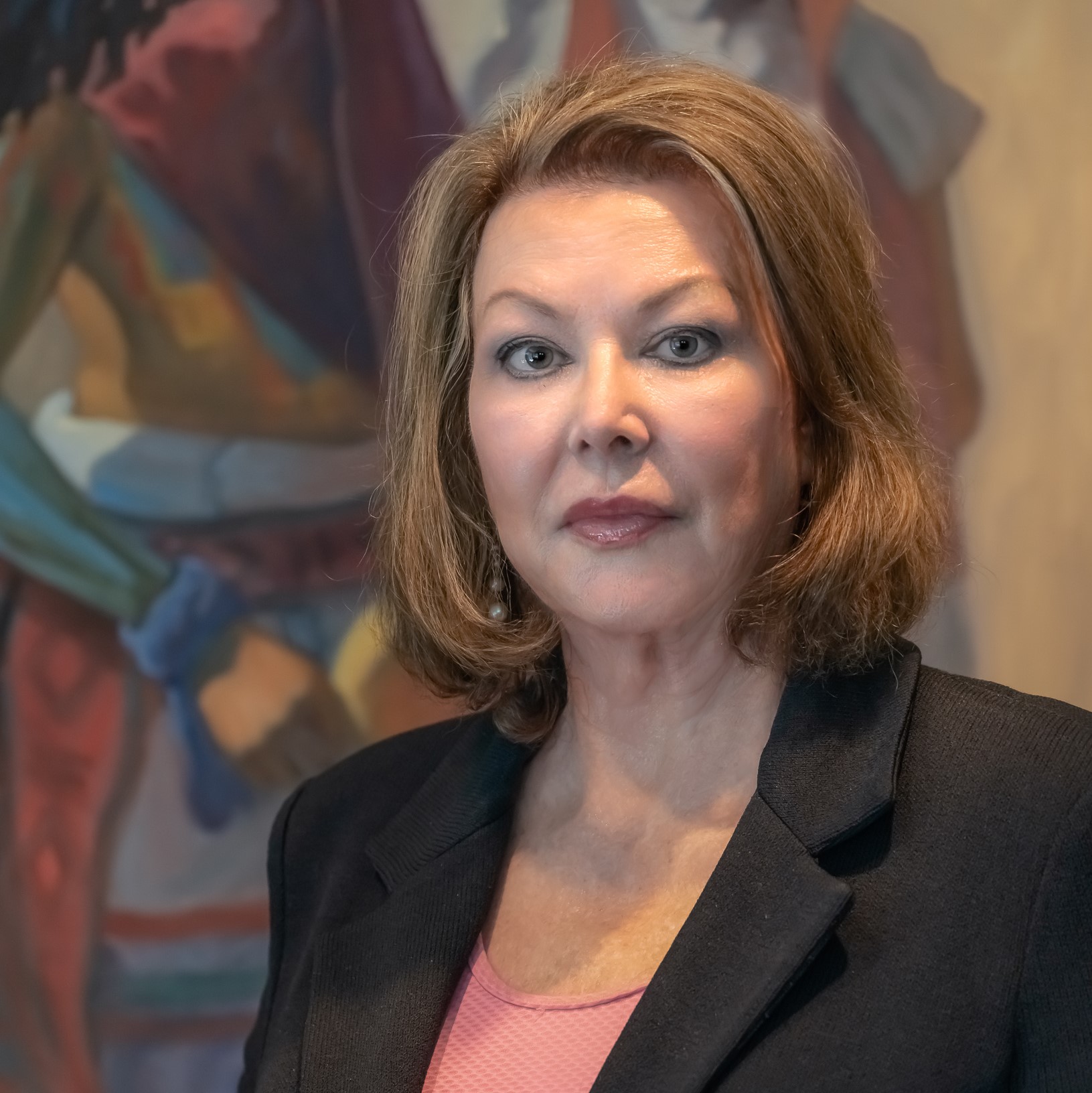 Anne C. Stupp is a community volunteer with extensive nonprofit board experience. Focusing on nonprofits with Environmental and Health and Human Service concerns, she concentrates on the nonprofits' development areas. Over the past 20 years, through originating and chairing events, focusing on their mission statements, she has increased community awareness and raised millions of dollars for the nonprofits.
Originally from Lincoln, NE., Anne earned a Bachelor's degree in History from the University of Nebraska.
Later as a residential and commercial designer, she was Director of Roche Bobois, Scottsdale and VP of Design for Anozira Development before founding Casa Bella Interiors, designing residential and restaurant interiors mostly in the greater Phoenix area and St. Louis. Her work has appeared in Better Homes & Gardens and Phoenix Home & Garden publications.
After moving to St. Louis, MO. in 1990, she also became active for over 20 years on civic boards including Life Skills (now Easter Seals Midwest for autistic services)- Vice Chair Development, member of Executive and Finance Committees; Tower Grove Park- Board President and Commissioner, chair of Development and Nominations Committees;  Missouri Historical Society Friends Board; Lifelong Vision Foundation; Great Circle (a health and human services nonprofit for underserved youth) Eastern Regional Board; Ranken Jordan Children's Center; Shakespeare Festival of St. Louis. She originated and chaired many successful fundraising events for the nonprofits whose boards she was on, and also raised monies for various other nonprofits including:
Desert Botanical Garden Conservation Luncheon; Goodwill 80th Anniversary; Southern Illinois University Business School event; Junior Achievement; Boys & Girls Town of Missouri; numerous Life Skills (now Easter Seals Midwest); Girls Inc.; and Tower Grove Park (a designated National Historic Landmark).  Anne has received several awards and recognitions for her successful fundraising efforts from Tower Grove Park, Life Skills and the City of St. Louis Board of Alderman, among others.
Currently living in Phoenix, Anne serves as Emeritus Commissioner for Tower Grove Park, St. Louis; is on the Great Circle Eastern Regional Board, St. Louis; and serves as a Trustee of the Frank Lloyd Wright Foundation, Scottsdale, AZ.