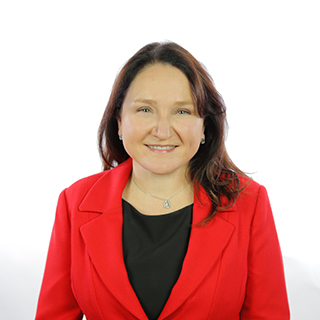 Claire Agnew joined Valleywise Health in January 2019 as Senior Vice President of Financial Services and has served as Chief Financial Officer (CFO) since December 2020. As CFO, Claire supervises the financial leadership and direction of the organization.
She has 25 years of healthcare finance experience in the Valley, having previously held financial leadership roles at Phoenix Children's Hospital and Banner Health, and began her professional career with Arthur Andersen. Claire is a licensed Certified Public Accountant (CPA) in Arizona and a member of the Healthcare Financial Management Association, a group that has invited her to speak at their national conference multiple times.
Claire earned her undergraduate degree in Business Administration with an emphasis in Accounting from Humboldt State University in Northern California and received her MBA from the University of California, Berkeley.