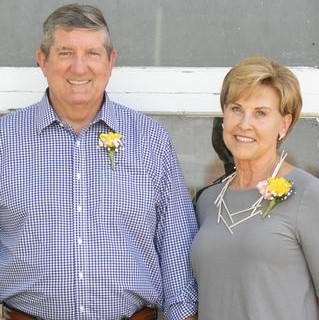 Phil Francis is Retired Chairman and CEO of PetSmart. Nita Francis is the former chair of the Valleywise Health Foundation board and a retired nurse.
Nita serves as Vice President of the ASU Foundation and ASU Enterprise Partners Boards of Directors. She has undergraduate degrees in home economics and nursing and an MBA in healthcare management. Her women's health nursing career grew as she moved from Illinois, Indiana, Ohio, Massachusetts, and then settled in Arizona in 1998. She has a long history of philanthropy and community involvement.
Phil is a graduate of the University of Illinois and the Indiana University Graduate School of Business. He has 45+ years of retail and wholesale experience in various leadership positions with Jewel Companies, Roundy's, Cardinal Health, and Shaw's Supermarkets, Inc.  He led PetSmart as CEO, Chairman, then Executive Chairman during 1998 – 2014.
He is involved in ASU Idea Exchange and WP Carey School of Business Dean's Council, Teach for America Arizona, UMOM and St. Vincent De Paul, TGEN and the O'Connor Institute. He is on the board of At Home, a public company. He is also part of an education advocacy group in Arizona.
Nita and Phil are co-chairs of the ALL IN Campaign for Valleywise Health, Arizona's public teaching health system, located in Maricopa County.
Their F2 Family Foundation focuses on healthcare and education. They raised four children together and currently have 8.5 grandchildren, as well as a dog named Scruggs. They ski, hike and enjoy movies together. They also enjoy visiting family in Illinois, Montana, California and Texas as well as travelling internationally.