The Arizona Legacy Circle is a growing circle of leaders actively taking a stand to improve community health.
Your annual Legacy Circle gifts at the Founder, Angel, and Ambassador levels, support programs with the most need, ranging from Oncology to Burn Care, Pediatrics to Behavioral Health, and more.
These funds allow the Foundation to support critical programmatic and patient care needs as they arise throughout the year.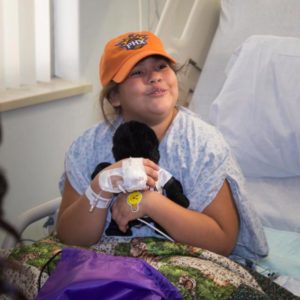 Enhancing the quality of care and level of comfort during times of intense hardship makes a lasting and meaningful impact for the patients and families involved.