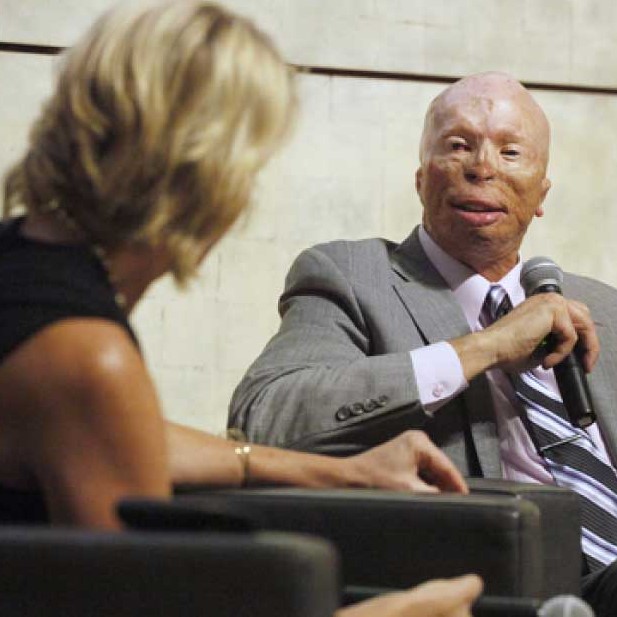 Burn Survivor and Inspirational Speaker
Jason Schechterle is a retired Phoenix Police officer, author and inspirational speaker whose life was saved at the Arizona Burn Center at Valleywise Health. He was honored in our first annual Night of Heroes event in 2016 for his journey through his accident and recovery.
On the night of March 26, 2001, a taxi cab, traveling at over 100mph crashed into the rear of Jason's patrol car. Upon impact, Jason's car burst into flames, trapping him inside.
Through a series of miraculous and fateful circumstances, Jason survived the crash and ensuing physical and emotional catastrophe. He suffered severe burns to over 40% of his body which drastically altered his appearance. He has undergone more than 50 surgeries just to have the ability to accomplish simple daily tasks we often take for granted.
Jason's journey chronicles his fight for life, his triumph over tragedy and the inspiration that enables him to continue to overcome unimaginable adversity. His personal narrative exemplifies that the power of the human spirit can never be underestimated or extinguished.