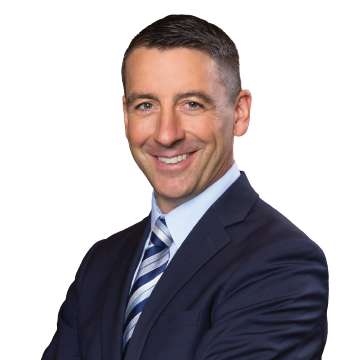 Chief Executive Officer – Valleywise Health Foundation
A native Phoenician and fourth-generation Arizonan, Nate Lowrie is an entrepreneur with 20 years of experience starting and leading businesses in the Valley. He currently serves as CEO of Valleywise Health Foundation, the nonprofit partner to Valleywise Health, Arizona's public teaching hospital and healthcare system serving Maricopa County's most vulnerable families.
For the past five years with Lowrie at the helm, Valleywise Health Foundation has provided record philanthropic support to the health system through major gifts, grants and individual giving toward critical patient and program needs. Lowrie's personal experience as a patient of the safety-net health system during college gives him a deeper perspective and passion for the mission to create healthier, happier communities across the Valley.
Before joining Valleywise Health Foundation as CEO, Lowrie served as Chairman of the Valleywise Health Foundation board of directors. For 13 years, Lowrie served as president of L&N Investment Company, was owner and co-founder of local small business Bicycle Haus and led regional teams as President of Zoe's Kitchen Southwest.
Lowrie graduated with a bachelor's degree from Arizona State University's WP Carey School of Business. He resides in Phoenix with his daughter Dillan, son Austin and longtime partner Harmony Fulton