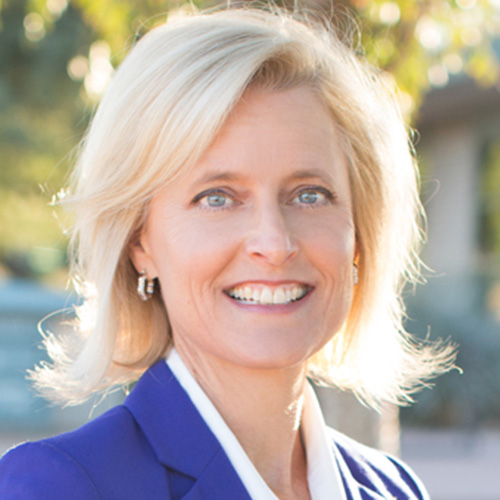 Business Development Manager – Baker Tilly US
Pam Stelzer, CPA, is a Business Development Manager at Baker Tilly US, with experience in software, high technology, healthcare, manufacturing, home building and other commercial sectors. Before joining Henry+Horne in 2016, Pam worked as a Manager at a large national CPA firm and a Big 4 accounting firm.
Pam has a passion for community involvement. She has volunteered with the Foundation for Blind Children (FBC) since 2000 and served on their Board of Directors from 2005-2010. She created, developed and chaired FBC's two signature fundraisers, Night for Sight and Stride for Sight, which have raised over $4 million. She also served on FBC's CEO search committee, helped guide blind hikers to the summit of Mt. Kilimanjaro and helped guide blind swimmers from Alcatraz Island to San Francisco. She received the Visionary Award from FBC in 2014. Pam also received the Arizona Cardinals Community Quarterback Award in 2009. Other volunteer service included youth sports coach and manager for over 12 years, Big Brothers/Big Sisters, and various volunteer positions in several community schools.
Pam enjoys hiking, horseback riding, live music and spending time with her sons, Ryan and Eric. Pam is excited to help support the Valleywise Health Foundation Board and the vital health care system at Valleywise Health.